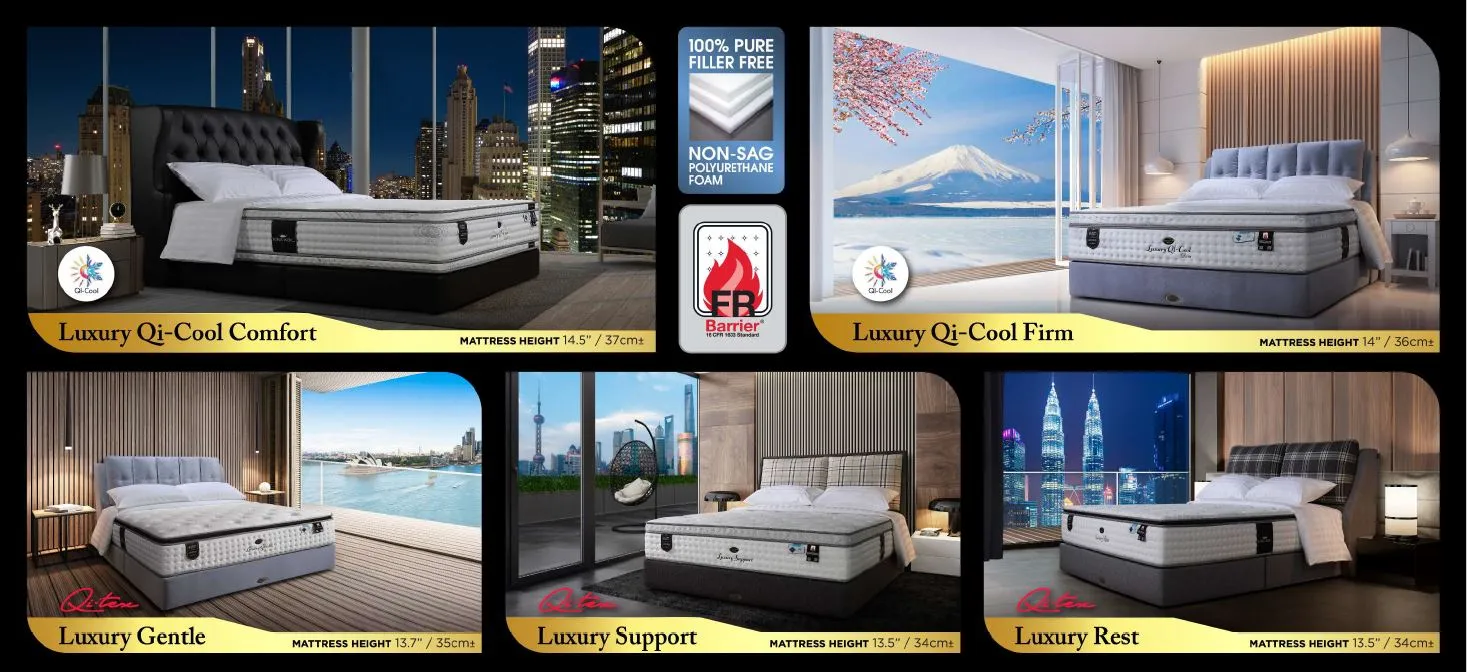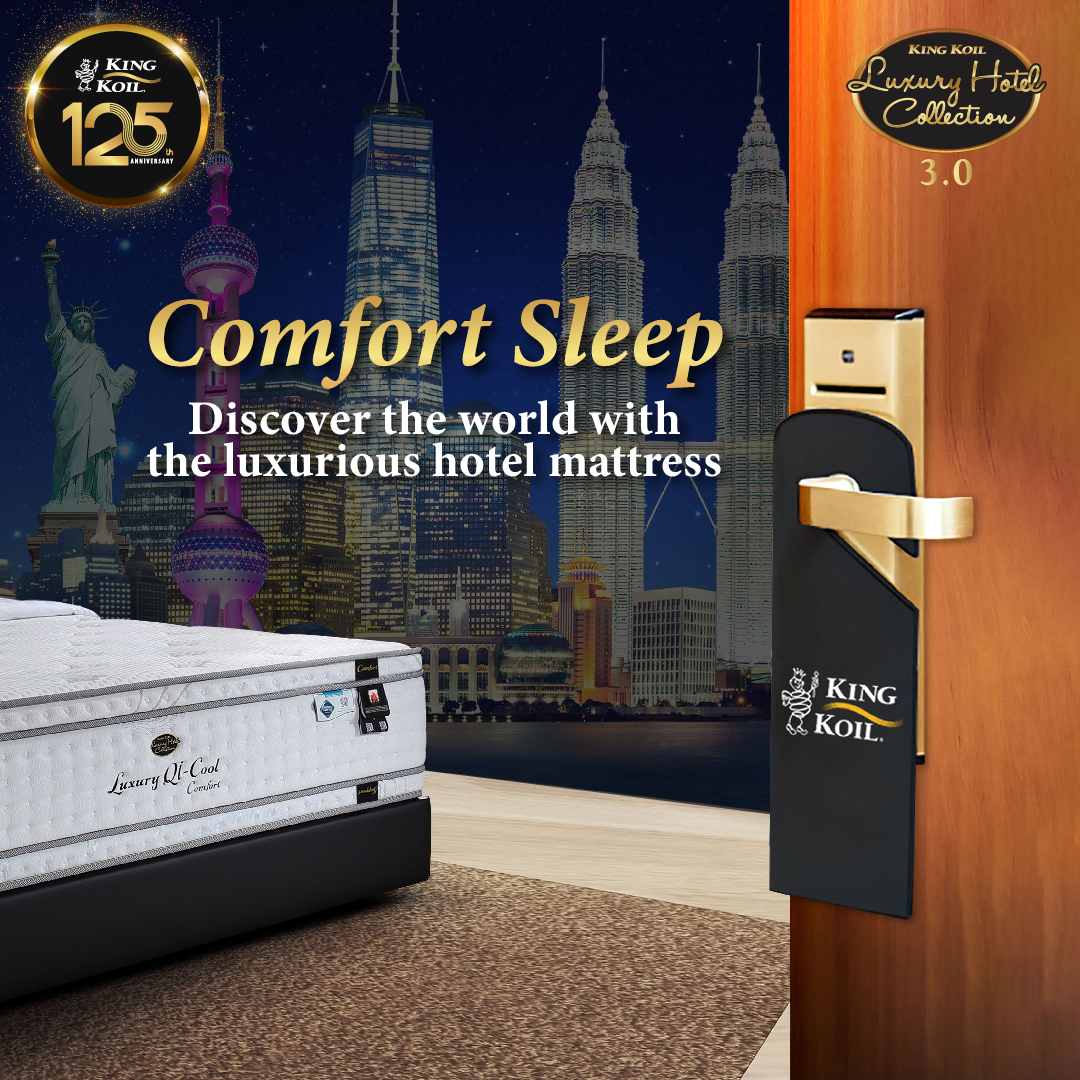 King Koil, a well-known brand in the bedding industry, has recently launched its Luxury Hotel Collection 3.0, aimed at providing customers with a top-of-the-line sleep experience. This collection offers a wide range of products, including mattresses, pillows, and beddings, all designed with the highest quality materials and technology to promote a restful and comfortable sleep.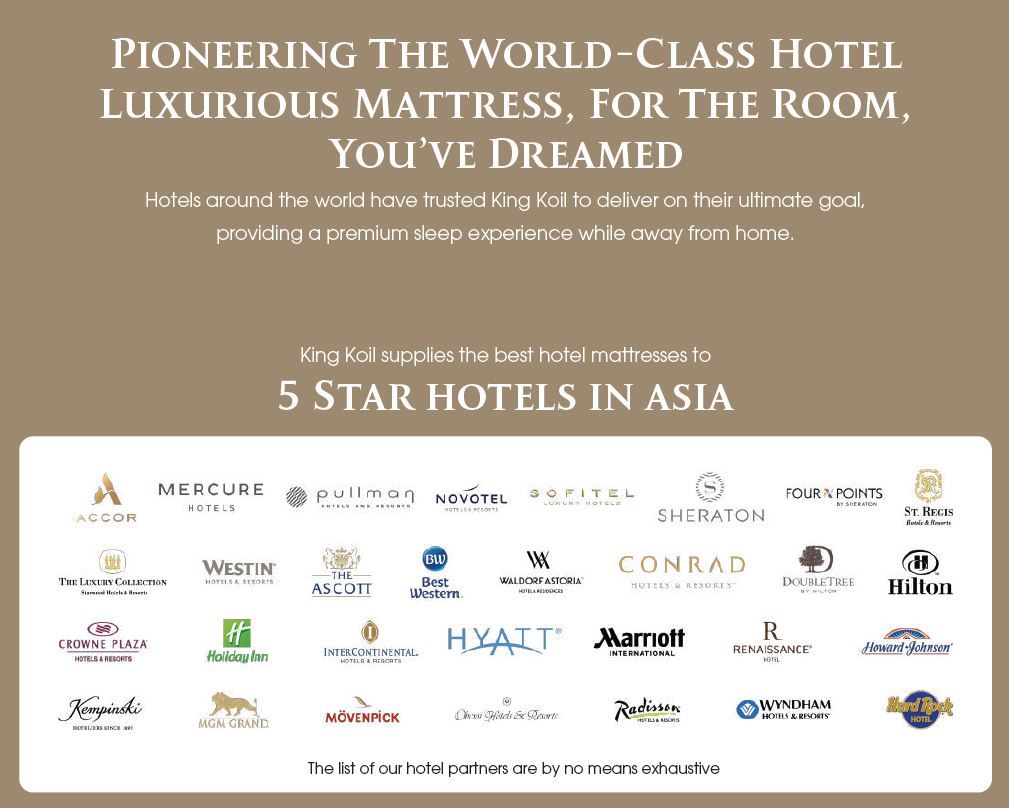 Over the years, the brand has provided a premium sleep experience for people away from home by offering mattresses to five-star hotels in Asia including St Regis, Hilton Worldwide, Westin, Sheraton, Marriott International and Holiday Inn. The mattresses in this collection are made with advanced coil technology and high-density foam, providing excellent support and comfort for the body. The pillows, on the other hand, are crafted with cooling gel memory foam and luxurious down alternative fibers, ensuring that customers can enjoy a plush and restful sleep.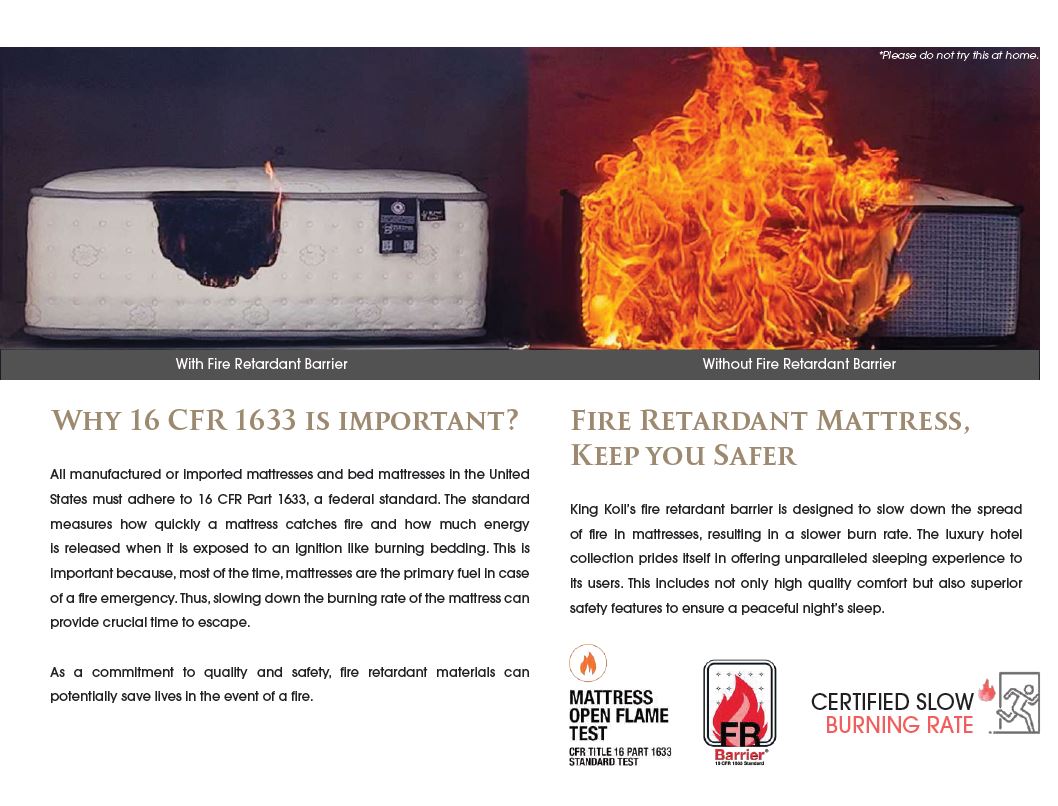 Introducing a new line of mattresses that feature an innovative flame-retardant barrier design, which effectively reduces the rate of fire propagation on the mattress. This design enhances safety measures and allows for a more tranquil sleep experience.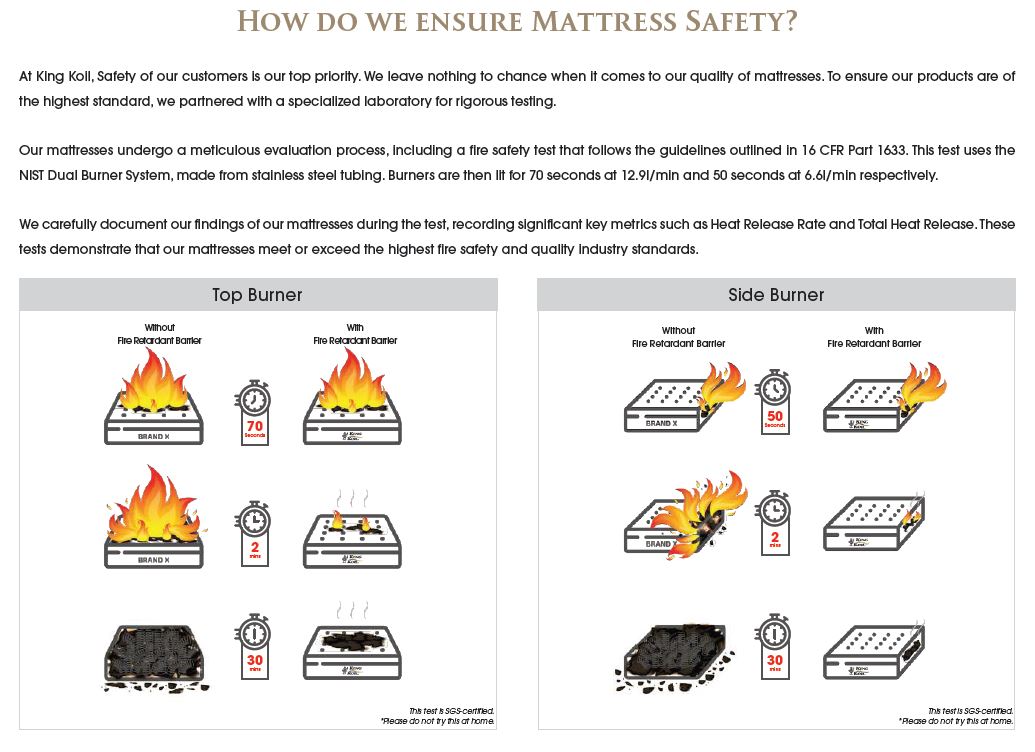 In the US, it is mandatory for all domestically produced or imported mattresses to conform to the federal safety guidelines of 16 CFR Part 1633. These regulations evaluate the rate and extent of fire spread in a mattress if ignited intentionally or accidentally. The objective of this regulation is to increase the safety of individuals by slowing down the spread of fire from a burning mattress, which is often the primary cause of fires. The use of superior quality and safe flame-retardant materials in mattresses can potentially save lives in the event of a fire. Therefore, SGS Group, a worldwide network of laboratories with advanced fire safety knowledge and tools, has tested and certified all King Koil Luxury Hotel Collection 3.0 mattresses. These mattresses have also been approved for compliance with 16 CFR Part 1633 regulations.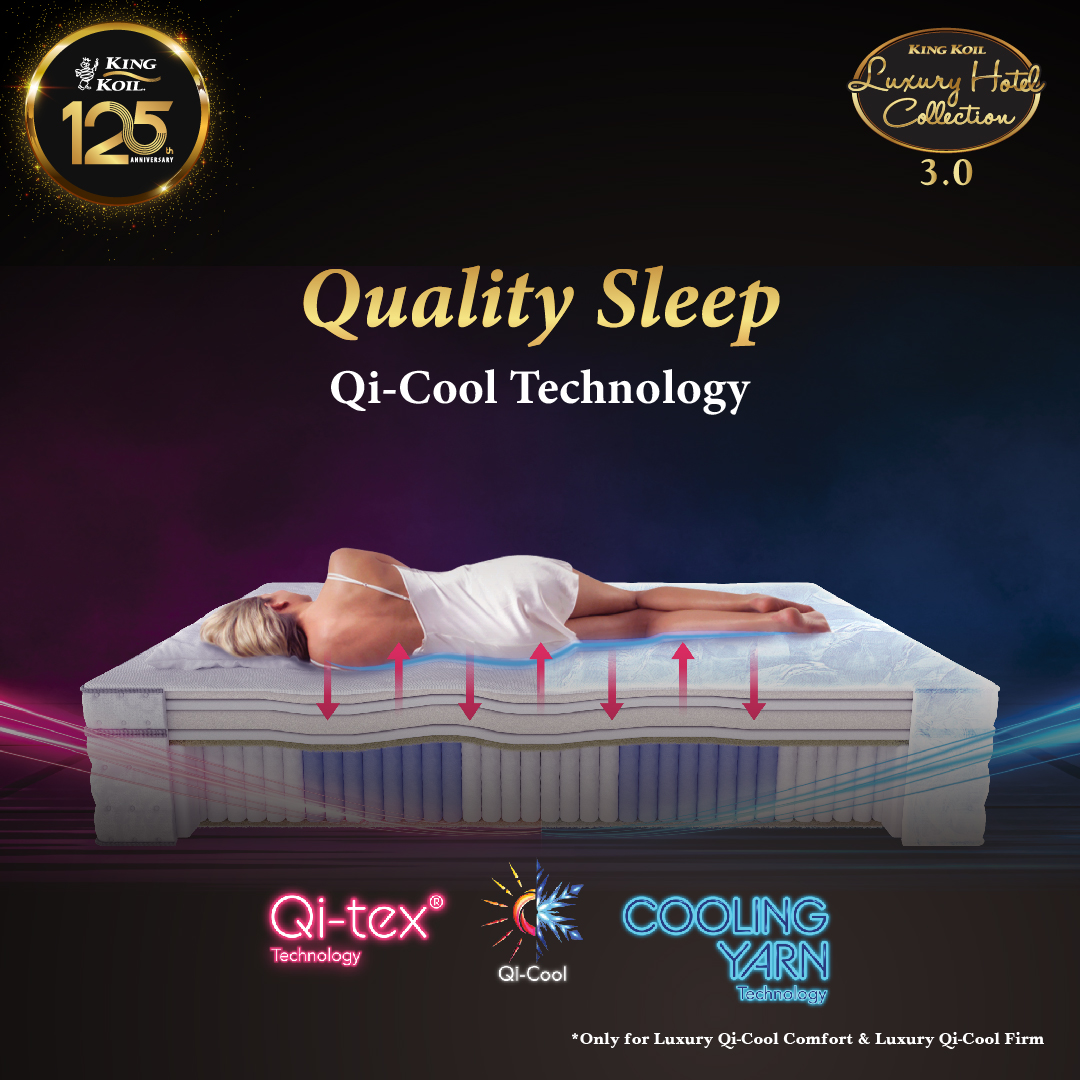 The product showcases QI-Cool technology, also referred to as Qi-tex and Cooling Yarn, available in two styles, Luxury Qi-Cool Comfort & Luxury Qi-Cool Firm. This advanced technology provides relief to tired muscles and enhances balance, while simultaneously keeping the body cool, facilitating improved sleep quality. Furthermore, the high-density foam with remarkable elasticity improves the durability of the product and offers better support to the human body, reduces sagging, and ensures proper ventilation.
The King Koil Luxury Hotel Collection 3.0 mattress range integrates ancient Asian medicinal principles with contemporary innovation through the use of Qi-Tex technology. By striking a balance between science and tradition, Qi-Tex utilizes a powerful blend of few minerals, including silicon dioxide, magnesium, aluminium oxide, sodium, and calcium, to reflect infrared energy back to the body, promoting blood circulation, easing tired muscles, and enhancing overall balance.
With Qi-Tex technology, sleepers can recharge their bodies, regulate body heat, improve movement, and achieve a restful sleep experience. In addition to Qi-Tex, the collection also features Cooling Yarn, a pioneering cooling technology that keep our Body cooler than regular mattress pads. The key to this technology lies in the combination of natural and synthetic fibers in the lower layer of the pad, which has undergone extensive testing by the research and development team to provide a cooling effect that can reduce body temperature and promote better sleep.
King Koil Luxury Hotel Collection 3.0 also features high-resilience PU foam that has undergone 80,000 tests to confirm its increased durability and exceptional resistance to sagging. The high-density foam, coupled with superior elasticity, provides remarkable body support, while also offering up to 20% better ventilation compared to other similar products on the market. It also boasts a 5 Zone Independent Pocket Spring System, which delivers unparalleled support to crucial body areas for optimal alignment and pressure relief. The padded mattress is designed to cater to the unique needs of different body parts, including the head, shoulders, lower back, legs, and feet, thereby minimizing movement disturbances between you and your sleeping partner.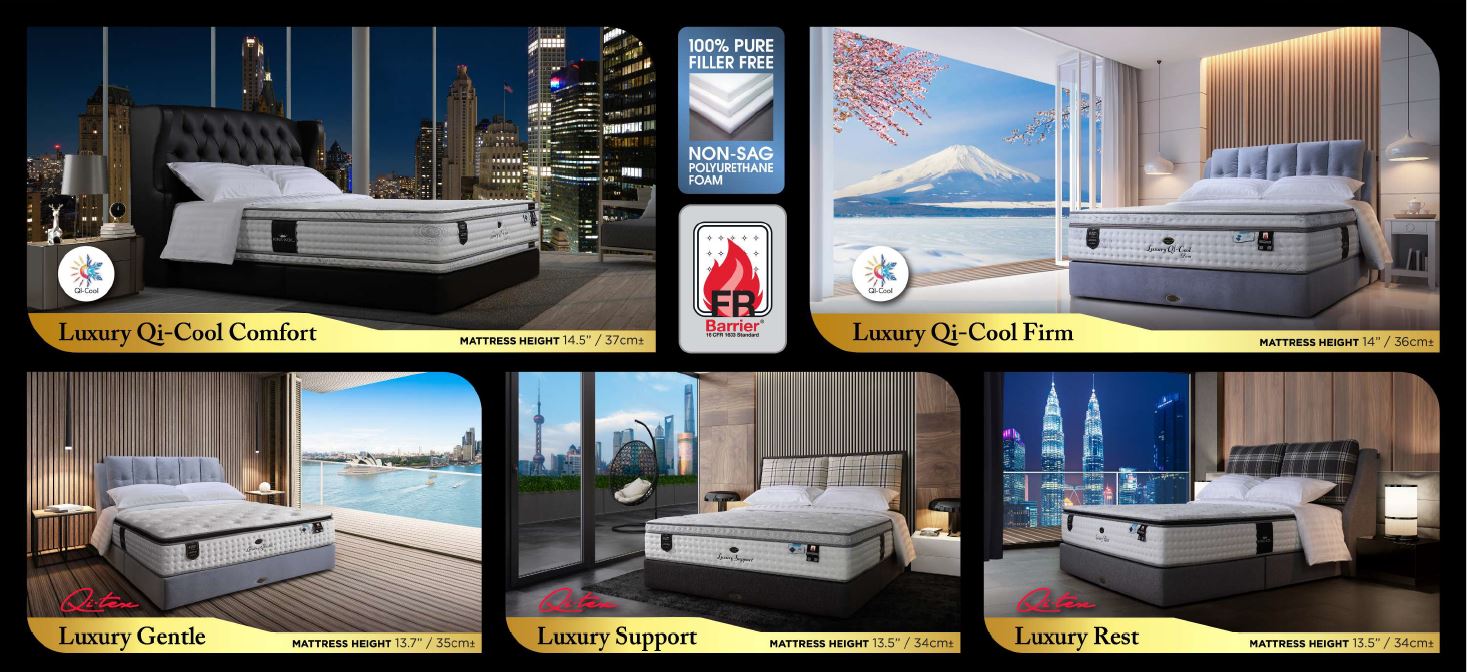 As Summary, The King Koil Luxury Hotel Collection 3.0 is available in a range of sizes, from Single to King, making it suitable for any bedroom. It also comes with a 15-Year Warranty, giving you peace of mind knowing that your investment is protected. Overall, the King Koil Luxury Hotel Collection 3.0 is an excellent choice for anyone looking to elevate their sleep experience. Its superior support and comfort, coupled with its premium materials and innovative features, make it a worthwhile investment that will pay dividends in the form of better sleep and improved overall health.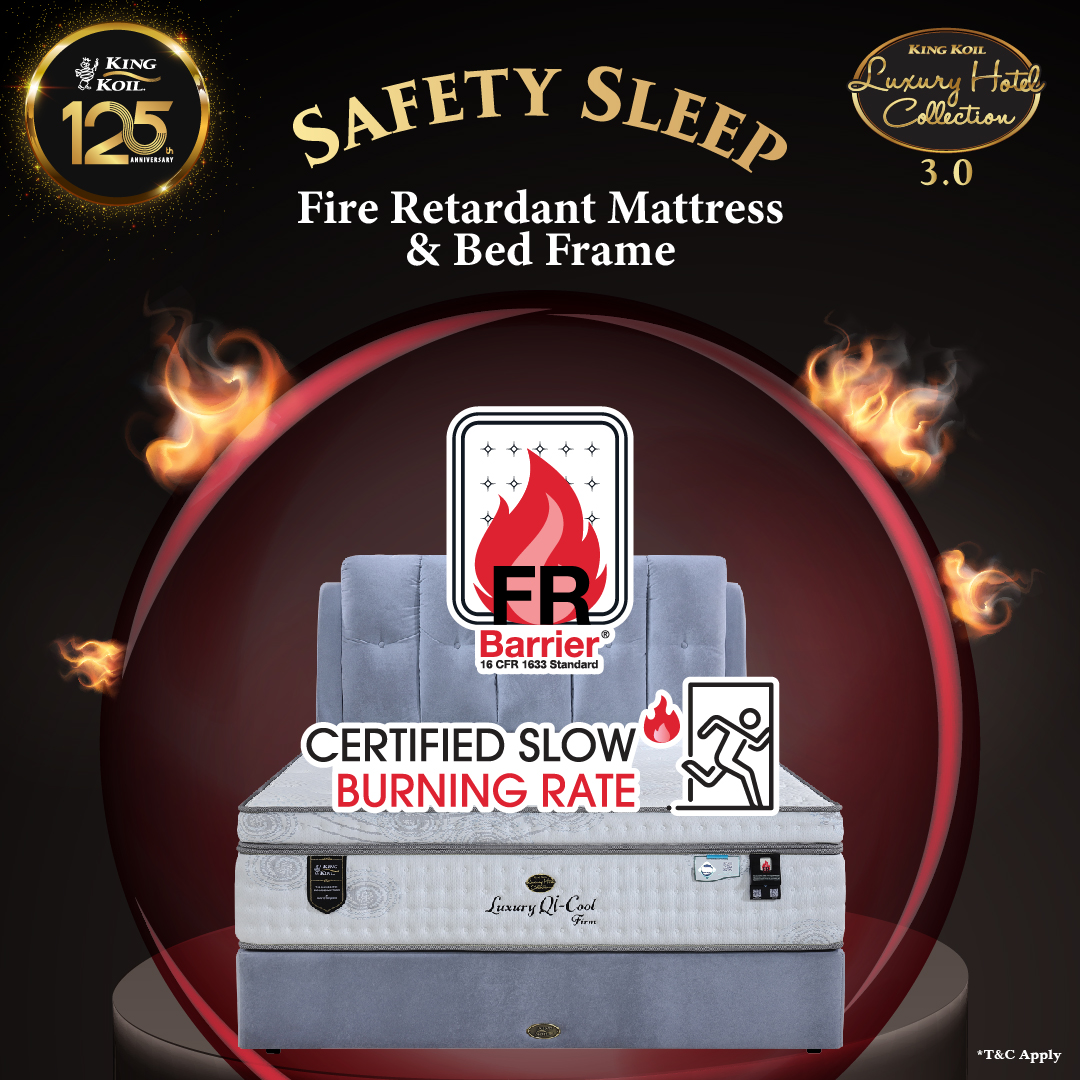 To Purchase Online, You May Contact us or Direct Walk In to our Showroom to have a try on the Mattress, Our Physical Showrooms are located in Cheras,KL and Bandar Puteri Puchong,Selangor.
1. YCH Home Living Sdn Bhd - Puchong Outlet
No 3, IOI Rio, Lebuh Puteri,
Bandar Puteri Puchong,
47100, Selangor , Malaysia.
https://goo.gl/maps/FtGyPnPBksj8Ztm98
Contact: 012-6957141 Sally
016-3663478 Raymond
2. YCH Home Living Sdn Bhd - Cheras Outlet
No 32, Jalan Kuari,
Kampung Cheras Baru,
56100, Kuala Lumpur, Malaysia.
https://goo.gl/maps/9z4K13JvQaRMh4vz7
Contact : 012-3321694 Emun