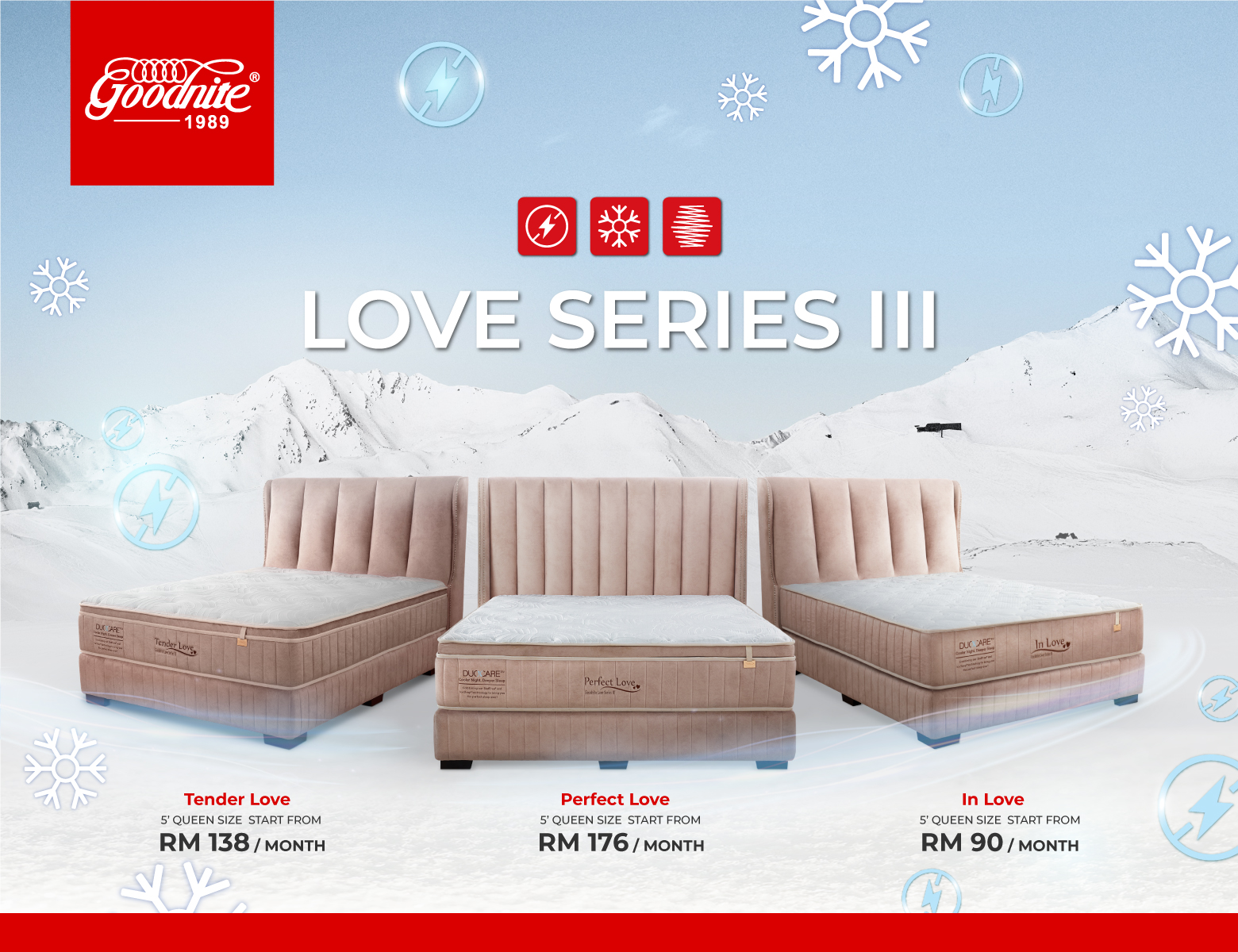 If there's one important everyday thing that Malaysians tend to overlook in life, it would be our mattress. It's easy to forget how BIG its role is in our lives, despite feeling grumpy and exhausted every time we don't get a good night's sleep.
This is why's it's SO crucial to have a great quality mattress you can depend on in the long run, especially one that helps you get loving and cooling sleep 🥰 in our hot, humid climate. 🥵
If that sounds good to you, then you'll LOVE Goodnite's latest Love Series III mattress series!
1. Two loving features, countless nights of incredible sleep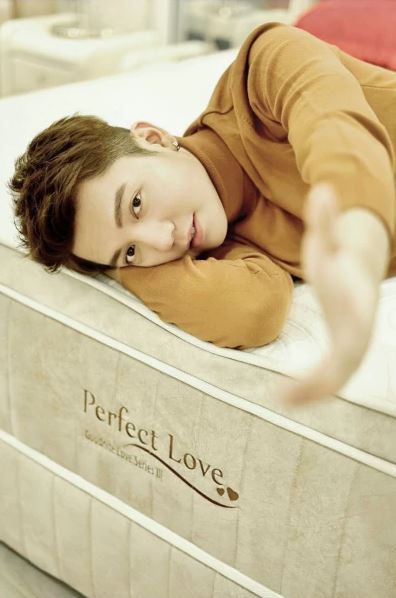 Thanks to its DuoCare™ technology (a first in Malaysia!), Goodnite's Love Series III mattress allows you to deep sleep like never before! This sci-fi-like tech is actually a type of fabric that has these life-changing features:
STATFREE®: To promote deeper sleep and help release stress by neutralising your body static accumulated from your everyday lives.
IceSleep®: Weaves an instant cooler sleeping experience, made possible by its innovative Icy Yarn.
After a stressful day at work and commuting back and forth in our Malaysian weather, the thought of sleeping in a Goodnite Love Series III mattress DOES sound magical. ✨ We definitely could use a mattress that actually relieves our daily stresses and stays cool while we have our beauty sleep, not to mention that our afternoon naps are going to be SO much more comfyyyy! 😌
2. Designed for the most magical sleep ever!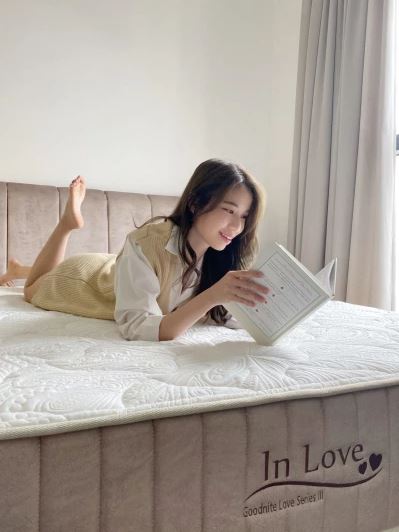 However, there's more to Goodnite's Love Series III mattress that helps you get the best sleep possible. Underneath the mattress is a hidden dual-layer pocketed coil system (the first in Malaysia too!), with coils that are individually wrapped to provide ergonomic support to your body when sleeping!
Each coil actually adapts to your sleeping position, so that every part of your body (head, shoulders, lumbar, knees and ankles) is well-supported while making sure your spine is aligned properly too. So high tech kan?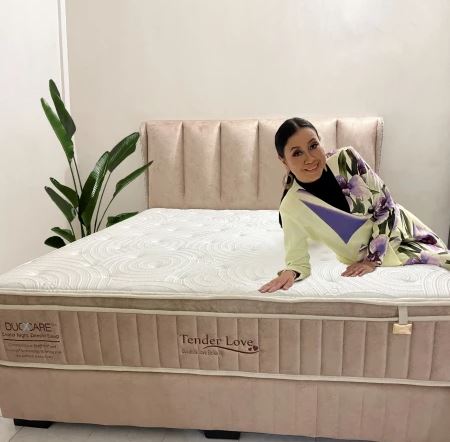 Plus, if you toss and turn a lot while sleeping and your partner is a light sleeper, they'd be jumping for joy knowing that the pocketed coil system reduces motion transfer too. This means they won't feel any of your movements and will stay in wonderland!
And finally, they are made from 100% pure natural latex! So expect it to not only be highly breathable (helps in minimising odour and staying cool!), but to also have hypoallergenic properties that reduce your chances of getting any allergic reactions.
3. Don't believe us? Try it out for yourself!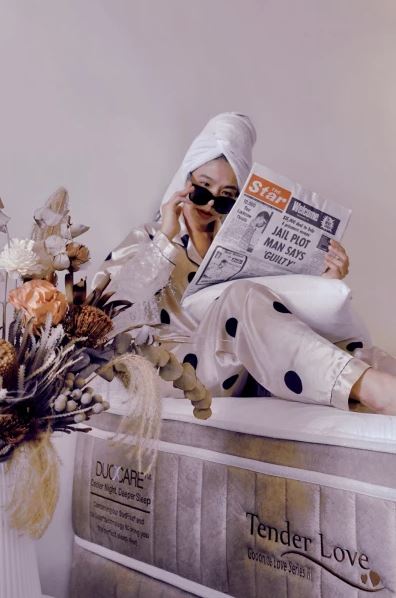 If you're worried we're just writing a script to sell this to you guys, we totally understand. 😆 Fortunately, you can try out Goodnite's Love Series III mattress in person and judge it for yourself! 😁 Each purchase of Goodnite's Love Series III mattress comes with a 100-night comfort exchange, which means if you're not sleeping like a baby with your swanky new mattress, you can exchange it within 100 days of buying it!
Then again, some of our favourite local celebrities and content creators are LOVING Goodnite's Love Series III mattress! ☺️ Can you spot who they are? 👀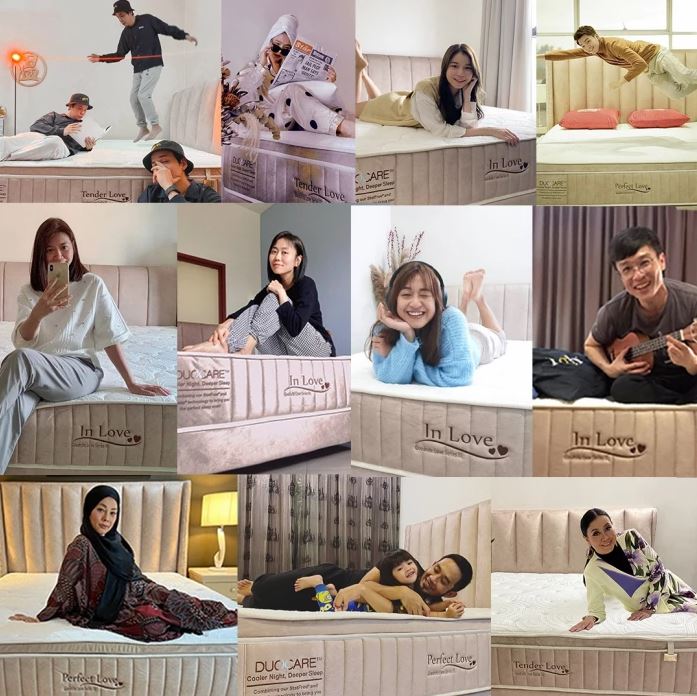 Plus, we understand that mattresses are a hefty long-term investment. This is why the Goodnite's Love Series III mattress comes with a 15-year warranty and is also available via instalment purchase from as low as RM90 every month for a queen-size mattress! Pretty reasonable ah!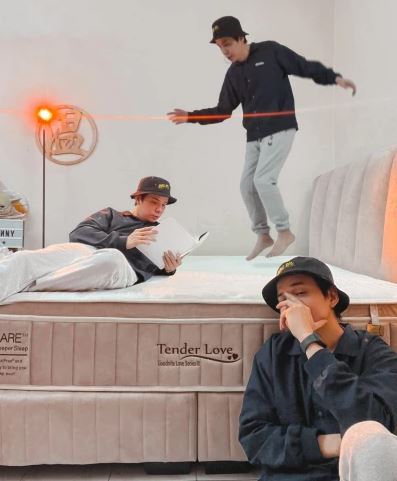 To Purchase Online, You May PM us or Direct Walk In to our Showroom to have a try on the mattress:
Showroom Address : Rio, No 3, IOI, Lebuh Puteri, Bandar Puteri Puchong, 47100 Puchong, Selangor.
**All the Content Above From : WORLD OF BUZZ
[ If there is any Copyright Infringement, Please contact to Delete it, We apologise for any inconvenience caused ]